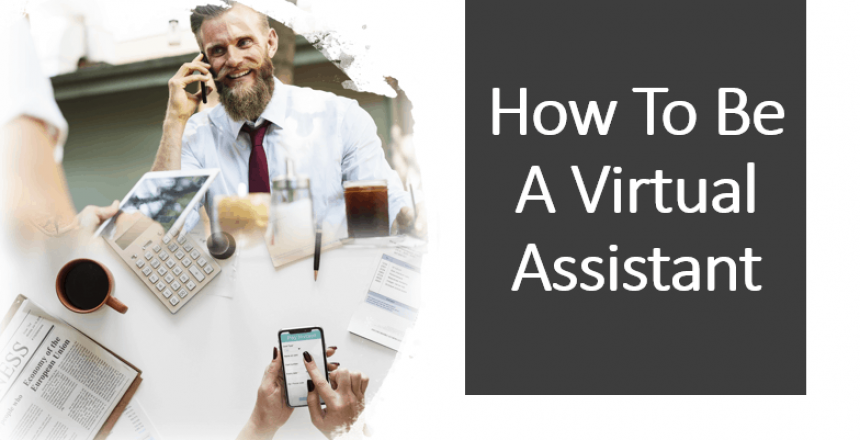 Nearly every other day someone will ask some variation what sort of job can I do from home.
How to be a virtual assistant
What work from home  opportunity doesn't require significant experience
How can I be a virtual assistant without an advanced degree?
I explain becoming a virtual assistant requires very little money or knowledge to start.
A virtual assistant can make very good money from home. By merely leveraging the skills they already have. If they have no ability which I doubt there are positions that they can start by following simple steps. Then repeating them over. The reason they hire a virtual assistant is for them to do the boring, repetitive work.
In this article, I will walk you through how to become a virtual assistant (VA).
Where to locate your first client.
How to scale a VA business so that you can finally escape the rat race.
Or if that seems like too much, you can learn how to make a little extra dough on the side without building a VA business.
Whichever floats your boat this article will help put the wheels in motion.
So what is a Virtual Assistant exactly?
Virtual assistants (VAs) also known as virtual web assistants are self-employed individuals who do simple tasks, provide technical assistance or do projects for businesses.
Virtual means the work is done online. This allowing the digital assistants to work from anywhere in the world as long as they have internet.
In fact this is one of the perfect opportunities for people looking for ways to work why they travel. For those who plan on traveling, you might want to read "How to make money while traveling!"
The best part of becoming a virtual web assistant is you don't need any kind of degree or certification.
You simply hone in on a skill and provide that skill to businesses in need.
Why Do Business Owners Hire Virtual Assistants?
One of the big reasons they hire virtual assistants is to do the work they don't want to. They most likely don't have the time to do all the work themselves so they hire out parts of the project.
Plus the big benefit is they don't have to pay taxes or benefits for virtual assistants! This is big as benefits can make a project not profitable.
What Do Virtual Assistants Actually Do?
There are numerous things a virtual assistant (VA) could be hired to do. That is the great thing on how to become a virtual assistant.
A digital assistant can decide what types of tasks they will offer. It is an open book to someone wanting to make money from home. Let's say you love designing pictures to go with blog posts then provide that service not something you don't like. To me, proofreading is tedious so if you see errors in my articles you now know why 🙂 I could hire a VA to do that work for me.
Top 5 Digital Assistant Service You Can Offer!
Social Media Manager – Managing the numerous social media platforms is time-consuming! Business owners don't have time and when they don't nurture their social media accounts they lose followers which is bad for business. So put those Facebook skills to use and start earning money.
Email Marketer – Email marketing along with list management is another big time consumer that many businesses put on the back burner but they shouldn't be. 
Website Content Generator – writing posts takes time trust me I know as this post took me a couple of hours just to start putting together. Business need content for their websites if they want them to grow.
Administrative Support – You could help with entering data, making spreadsheets, manage calender's and appointments or set up travel arrangements.
How about being a live operator? Answering business phones in a world where push 1 to talk to sales push 2 for billing rules the world. A company that wants to offer a personal touch to leaving a message could have you answer their phones and then  you would relay the message.
How To Become A Virtual Assistant With No Experience.
If you decided that being a virtual assistant is the route you want to go then great! So what are the next steps and how do you start earning money?
First step: Is to determine what niche you're going to offer to businesses. Social media manager? Content generator? Choose something you will enjoy!
Second step: Search Fiverr and other freelance sites to see what others offering your service is doing
Third step: Offer your services to local businesses in your area
Fourth step: Check out sites like Craigslist to see if anyone is seeking the skill your offering
Fifth step: Post your offer on the freelance sites
If all else fails, offer your service to a local business very inexpensively and ask for a review on the freelance sites.
If you wish to be a virtual assistant, be ready to put in the time and effort!
The ways to market and make money as a digital assistant are endless. The great thing about becoming a virtual assistant is, how much you make is completely your decision.
Just keep in mind starting out, most digital assistants earn around $10/hr. Provide a great job to these people and they will be your biggest spokesperson bringing you business. This will allow you to increase your price. 
Get out there and get started today!
Take Work From Home Ideas make money quiz to see what the best opportunity would be for you.
Share this post with your friends